We've all been there. You meet someone who is so attractive you've conveniently already named your babies before you've even gone on a first date. This eagerness translates into social awkwardness in front of the man/woman of your dreams.
Here's a quick guide to make sure you don't commit any first date faux pas.
Don't talk about your ex. Just don't do it. First impressions are everything and talking about your ex on the first date gives off the impression that you aren't over your previous lover and that you may have some emotional baggage there. In addition, your date doesn't want to feel like he/she is being compared to anyone else.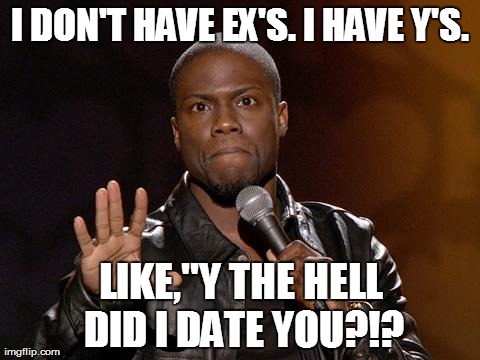 Don't try to add them on any social media websites while you're with them. It's great that you want to be as connected as possible. But as we've talked about previously in our
"D
ating in the Age ofSocial Media" post, sometimes it's better to keep it mysterious.
Don't make overly sexual suggestions. Unless you're just looking for a casual hookup, a lot of ladies will be put off by an overly aggressive approach if they're looking for love.
Don't stare creepily. Eye contact is great and will often form a greater sense of intimacy, but make sure your gaze is more playful and less intense.
Don't ask a million questions. It's great that you're interested in getting to know who they are, but make sure it doesn't feel like a job interview for them.
Don't be coy. Be upfront and honest. It's scary putting yourself out there, but sometimes you need to take the greatest risks to reap the greatest awards.
Don't look like a slob. First impressions go a long way and an ironed shirt or a nice casual dress can do wonders for someone's perception of you.
Don't constantly check your phone. In the digital age, we're glued to our smart phones but while you're on a date, show them that you value their time by not wasting it checking your Facebook feed constantly or looking at snapchats of animals.
There you have it, folks. Now, go out there and put these rules into practice on a date from HowAboutaDate.com.